Former Baseball Player Denies Allegations of Domestic Abuse in Halle Berry Divorce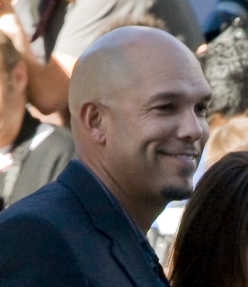 Former Atlanta Braves all-star David Justice has opened up about his 24-year-old divorce from actress Halle Berry to specifically deny longstanding rumors of domestic violence. Justice spoke with PEOPLE magazine about the split.
Berry never publicly named Justice as the culprit, but has discussed an abusive relationship. She said she suffered permanent hearing loss in one ear due to the abuse.
In their 1997 divorce, Berry filed for a restraining order against Justice, alleging that he stayed outside the home for four hours and demanded to be allowed in to retrieve some belongings, at one point yelling that he would break windows and doors.
Justice said the rumors of domestic violence have continued and have hurt his reputation and subsequent relationships. He said the damage diminished his marketability as a baseball player, and he believes he lost endorsement deals.
Do You Need Help Finding an Answer to Your Question?
If you have questions or concerns regarding a divorce or family law subject, please use the form below to send us your question. We respond to all inquiries. Some questions may be chosen for this Q&A forum. If so, all personal information will be removed before posting.
The information on this website is provided for general information purposes only and should not be taken as legal advice for any situation. Legal counsel can only be given after an attorney-client relationship has been formally established. The decision to hire a divorce lawyer in Denver is critical and should not be made based solely on the strength of an advertisement. We invite your inquiries into our qualifications and record, as well as any further question you may have.
303-534-4888
104 Broadway, Suite 200
Denver, CO 80203
Fax: 303-534-4488

©2019 Sharon D Liko, Men's rights Law All Rights Reserved