Sharon D. Liko, P.C., based in Denver, Colorado, practices family law focusing on men's rights. The firm's primary emphasis is in complex family law matters, including divorce, property division, child custody, maintenance, child support, contempt, domestic violence defense, restraining orders, paternity and all post-judgment matters.
Sharon D. Liko, P.C. has a reputation for excellence, thorough preparation and success in representing men. The boutique firm offers clients quick, responsive, personal, and professional service. Ms. Liko's preparedness and tenaciousness in the courtroom has built her reputation as one of the top Men's Rights Attorneys in Colorado. She is also admitted in Texas.
Ms. Liko has represented high profile clients such as political figures, professional sports players, radio disc jockeys, doctors, lawyers, politicians, bankers, business owners , oil and gas professionals and senior executives in multi-million dollar and complex financial cases.
To schedule a consultation call 303-534-4888 or email us at the address at the bottom of the page.
Ms. Liko frequently serves as a guest commentator on the Fox News channel discussing national and international high profile legal cases.
Sharon D. Liko, Principal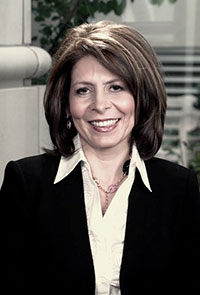 Since establishing her law firm in 1991, Sharon Liko has focused exclusively on men's rights in the area of domestic relations and family law. Ms. Liko received her Bachelor of Science Degree in Accounting from Arizona State University. She received her Juris Doctor Degree from the University of Denver. She is admitted to the state bars of both Colorado and Texas.
Ms. Liko formerly served for five years on the Board of Directors of AMEND where she was the Chairman of the Board for her last two years. She is an active member of the Denver Bar Association and the Family Law Sections of both the Colorado and American Bar Associations. She is a member of the Rhone-Brackett Inns of Court.
Ms. Liko's practice emphasizes men's rights in complex financial and child custody matters. She is a very aggressive litigator and sees herself as a "champion of the underdog." She has accepted clients that other lawyers have refused and due to her tenacity has prevailed in very difficult cases.
Affiliations & Admissions:
Admitted to Colorado Bar, 1984
Admitted to Texas Bar, 1990
U.S. District Court District of Colorado, 1985
U.S. Court of Appeals 10th Circuit, 1986
Education:
University of Denver College of Law, 1982
Arizona State University, B.S., Accounting, 1979
To schedule a consultation call 303-534-4888 or email sharon@likolaw.com.